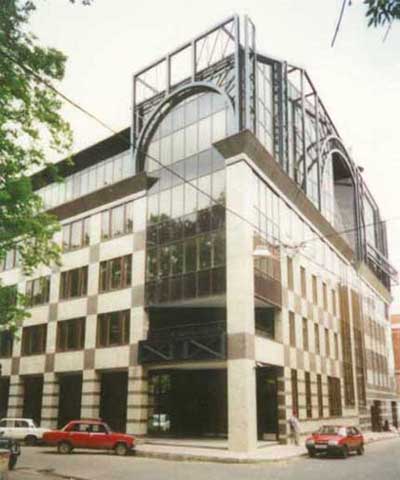 Business Center in Bolshoy Gnezdnikovsky Lane (Moscow)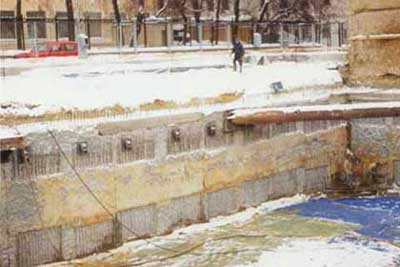 Construction of Business center: excavation pit enclosure and support.


Enclosure and temporary sup- port of excavation pit, sized 42x39 m and 6.8/5.6 m-deep, as well as consolidation of neighboring building founda- tion, were projected and in 1995 executed on the site.

Geological composition at site was as follows:


2-3.5 m layer of fill up soil;


8-10 m layer of fine-sized sands;


5-7 m layer of hard Juras- sic clays.

Basic technical solutions:


Excavation pit enclosures - in-situ reinforced concrete diaphragm walls 60 cm-thick and their area is 22752 m2 with panels key-joined based on Italian technology;


Temporary support - bored anchors and metal pipe struts;


Consolidation of foundati- ons - bored micropiles.
Publications…
Patents…
Drawings catalogue…